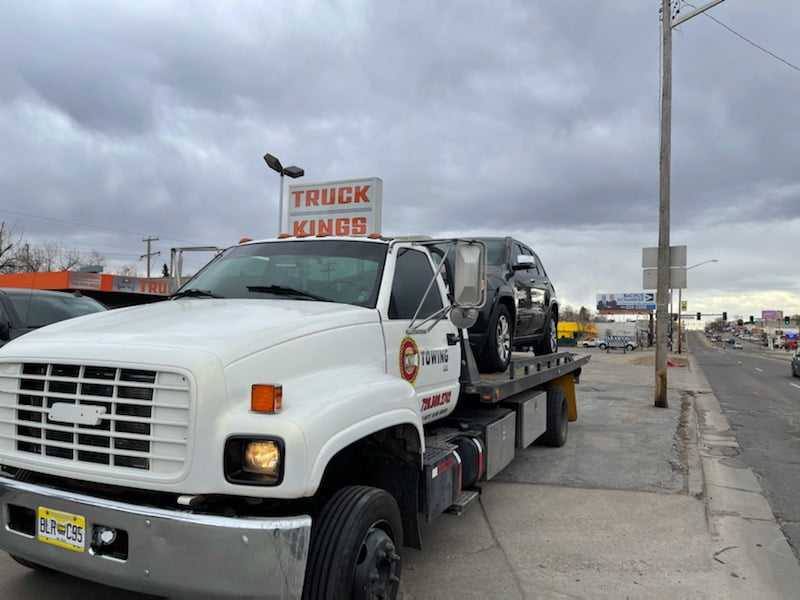 A Local Tow Industry Leader
XY Towing has an exceptional reputation for good reason—we always put the customer first. With every job we do, we aim to meet our clients' needs and exceed their expectations every step of the way. No matter what type of service you need, we promise to deliver fast, friendly, and reliable towing you can count on.
If you have a truck or SUV that needs towing, we'll happily handle that too. We can handle towing for almost every vehicle type, so the next time you're stranded, give XY Towing a call. Above all, we promise to deliver fast, friendly service every step of the way. Call us today for more information!
"Had a great experience with XY Towing this evening. They arrived earlier than anticipated which was a pleasant surprise. Customer service is obviously extremely important to them as they were prompt, professional and very courteous. They definitely exceeded our expectations. If you need roadside assistance or just need a tow, Javi will take care of you! Highly recommend this company!"
"Used XY Towing about a month ago, to tow a company truck. So glad I did! They were honest, timely, communicative, and had fair pricing. Our company trucks are large, with heavy long flatbeds, that always happen to be filled with construction equipment. He had no problem loading that truck onto the trailer, and it fit just right. And so glad to have had the opportunity to give them a try, now I know who to call! Thank you, Javi!"
"I called and within a few minutes Javi (incorrect spelling) called me back and set me up. I received and update via picture text to let me know that he had picked up my vehicle and it was safe and sound and he delivered it to my desired destination. It's good to know there are still good companies that you can trust and rely on especially to give you such good service during a pandemic. I would definitely recommend Javi and XY towing."
Let XY Towing LLC Be Your Go-To Tow Truck
Whenever you need towing you can count on, trust the experts at XY Towing. We're passionate about towing and strive to be your one-stop shop for all things towing. Call us whenever you need us!

Fast, Friendly, and Reliable Emergency Towing
You can count on our team at XY Towing to get you out of a tight spot. It's stressful to need towing, but we aim to make the experience as efficient and painless as possible. For all your towing needs and more, get in touch with XY Towing.

Say Goodbye to the Junker on Your Lawn
Trust us with your damaged or unwanted car. Whether you've inherited property with an old clunker or your own car doesn't work for you anymore, call XY Towing. We'll head out and tow that vehicle away in no time!
Monday-Friday, 8AM-6PM
Saturday 8AM-2PM
Sunday Closed